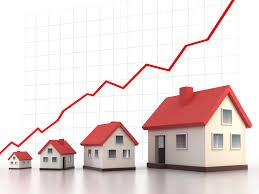 The real estate industry's pared-down definition is land. However, it's much more complicated than that. The industry involves the buying, selling, renting, leasing, and management of commercial, residential, agricultural, and other kinds of property, including all the functions that support such activity, such as appraising and financing. The successful realtor is necessarily a shrewd salesperson with a deep knowledge of real estate markets and a broad understanding of the contracts, laws, and tax regulations that apply to real estate transactions.
Thinking big is part and parcel of the real estate industry, and grandiose speculation has created some of America's greatest fortunes. John Jacob Astor traded in his empire of beaver pelts for a gamble on uptown Manhattan real estate and in the process became the richest man in America. Arthur Levitt's own development virtually created that fixture of American life: the suburbs. More recently, moguls like Sam "the grave dancer" Zell and the perennially overreaching Donald Trump have made fantastic fortunes on real estate gambles. Even for non-billionaires in the industry, the thrill of deal making, the promise of financial reward, the potential to have a lasting impact on cities and communities, and the sociability make real estate a rewarding profession.
Demand for real estate is driven by population growth, personal income, employment rates, interest rates, and access to capital. The profitability of individual companies depends on property values and demand, which are both impacted by general economic conditions. Real estate companies also rely on the supply of investment capital. Large companies have competitive advantages based on their financial resources and broad geographic reach. Small companies can compete effectively by focusing on local or regional markets. The US industry is highly fragmented: the top 50 companies account for about 20% of revenue.
Major products and services are property and investment management, brokerage services, leasing, valuations, relocation services, and research. Clients include property owners, investors, home buyers, and renters. Real estate companies typically specialize in either residential or commercial properties.
Obama's Administration
In early 2009, President Barack Obama's stimulus package offered benefits, such as tax credits and home-improvement incentives, to help homeowners recoup their losses and encourage new homebuyers to enter the real estate market. Foreclosure rates continue to grow (they were up 4.6 percent in June 2009 over May) as record unemployment and the down economy render people unable to pay their mortgages. The problem is spreading quickly through the commercial real estate market as well. As of July 2009, there were $108 billion worth of distressed commercial properties in the U.S., and experts predict commercial real estate prices will tumble 40 or 50 percent below their peak in 2007 before the crisis subsides.
A housing bubble is a type of economic bubble characterized by fast increases in the value of property until they reach unsustainable levels. Housing prices in the U.S. peaked in 2005, and shortly thereafter the bubble "burst," which led to the mortgage meltdown and significant negative effects on the economy.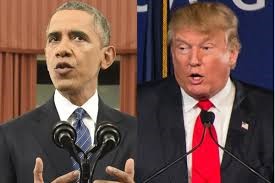 Trump's Administration
New York billionaire Donald Trump, President-elect of the United States, made his early fortune in the real estate sector. Business analysts who have been covering Trump for decades often mention that his business acumen is not as keen as that of his late father, Fred Trump; nonetheless, his business holdings clearly indicate that the President-elect is a firm believer in the economic power of the American housing market.
As can be expected, real estate analysts are hopeful that Trump's business background will boost the housing sector significantly. Despite concerns regarding his cabinet pick for the top post at the Department of Housing and Urban Development (HUD), it is worth pointing out that Trump believes that HUD should go through a process of reform that cuts down on bureaucracy.
The U.S. housing market is intrinsically tied to the global economy. On the night of the presidential election, the global markets tumbled momentarily before getting back to normal. Since that incredible night, the Dow Jones Industrial Average has come very close to closing at 20,000 points, the highest level in the history of Wall Street.
Fortune says, that based on economic sentiment alone, the financial markets seem to favor a Trump presidency, which means that the housing market is bound to react in a similar manner. In fact, the National Association of Home Builders announced that confidence among the residential construction sector is at a nine-year high.
What to expect this 2017
Some analysts are brushing off the idea of a Trump administration having a profound effect on the market. This rationale is based on the fact that the housing market should have reacted negatively to the shenanigans of the 2015-2016 political campaign. Nothing of the sort happened; this can be construed as the housing market operating independently from political sentiment.
As for other factors related to housing, insuring your home and paying your utilities should not be affected unless the U.S. enters a period of high inflation. There is somewhat of a chance that this may happen; after all, the Federal Reserve has been concerned that the economic recovery of the U.S. has largely occurred without a substantial increase of inflation rates.
The 10-year Treasury Yield has been inching up since the summer and thus, bond market analysts believed that this was a sure sign of inflation. They may have been right; the Fed would not have touched interest rates unless there was at least some hint of upcoming inflation. Oil prices are slightly on the rise, and wages are also growing. If Trump's economic policies are too generous and spendthrift, inflation rates could climb way up and this would impact the housing market negatively.